Engaging content for international e-learning
Make your online learning materials effective for all users, regardless of their language, culture or geographical location.
Multilingual corporate e-learning localisation
Authoring, localising and launching international e-learning programmes
Fast, accurate translation by a network of over 7,000 language experts
Specialised Health, Safety, Environment and Quality (HSEQ), IT and HR e-learning translation to ensure complete user comprehension, whatever the language
Talk to an expert
E-learning in every language
You're the experts at delivering corporate training but taking that service global can be challenging and, if not done right, costly.
Our language experts are all native speakers. This enables them to accurately translate your course into a new language by making sure your information isn't diluted or changed due to local language nuances. Accurate, effective translations are dependent on your translator's multilingual skills and their experience in your industry. We'll pair you with an experienced professional who understands your unique requirements.
Taking e-learning to a global audience
Successful delivery of multilingual online training means your original content needs to be translated quickly and accurately, while still maintaining your unique tone of voice. Thereby, you can ensure policy documents, such as codes of conduct, strategy implementation and IT policies, are understood. We have native speakers of over 238 languages who can:
Localise written, video, audio, e-learning software and interactive content
Provide multilingual copywriting services and maintain your brand terminology
Ensure your online learning materials meet compliance standards in every country
Training materials to suit every topic and every student
Effective e-learning materials must be adaptable and wide-ranging in order to successfully teach the diverse range of corporate training topics. Here is just a selection of the training materials we use in our e-learning programmes.
Video
Offline materials
Documentation
Resource files
Language training
Cultural training
Remote interpretation platforms
Learning management systems
Development workshops
Training guides and manuals
Documents and meeting materials
Learning Management System (LMS) interfaces
Contat us now
Reliable e-learning material
We can localise every part of your e-learning content to meet the needs of international users. Whether you use print documents, PowerPoint presentations, video, audio or interactive content, we'll translate your materials to the required language.
Not only does e-learning localisation mean your materials are understood clearly in new languages, it also helps you to achieve compliance with the legal guidelines for accessibility. Our translations are subject to a validation process. This means you can relax, safe in the knowledge that your material meets the relevant standards for full compliance.
You can also enjoy peace of mind, knowing that your brand terminology and tone of voice are consistent throughout your content. Our translation memories keep track of your brand voice and ensure your e-learning content is translated according to your company's style guide.
E-Learning
We create bespoke curricula for a range of learning styles to suit your organisation.
Contact us
Video Training
Bring your training to life with video content customised to maximise engagement.
Talk to an expert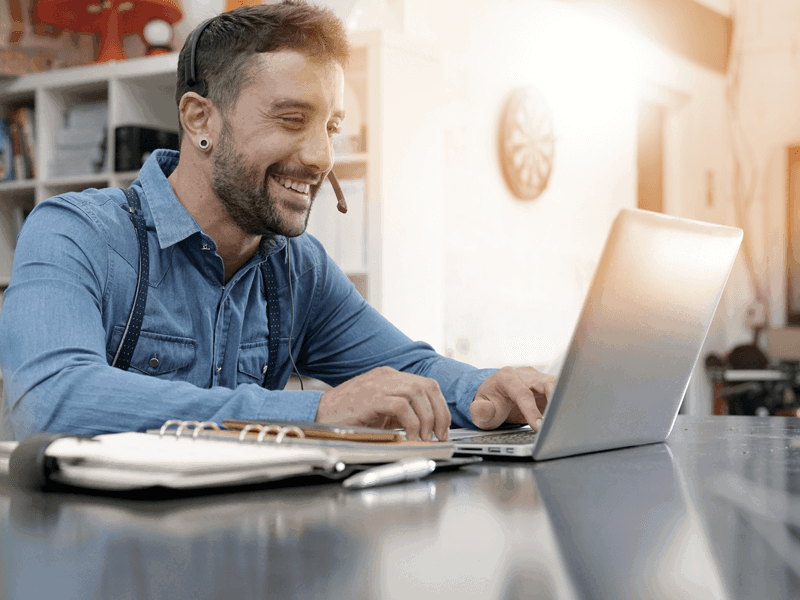 Save up to 40% in costs
As part of the TransPerfect family, we know what it takes to deploy a successful global learning and development programme quickly and cost effectively. In fact, by centralising your global learning and development requirements, we can cut your costs by as much as 40%.
Get started
Project management of all your localisation workflows
Managed localisation workflow from end to end
Overview of all your projects in Semantix Language Hub
A tailored solution, whatever level of management you need
A full multimedia service solution
Working with multiple multimedia service providers can be a challenge, not to mention time-consuming. We offer a full-service solution. We can be your e-learning language partner for your entire project. However you deliver your e-learning content, our multimedia language solutions help you reach every learner, wherever they are in the world.
Complete e-learning management at your fingertips
When you're delivering online learning in several languages, complex administrative tasks and monitoring your projects are a continual requirement.
With Semantix as your partner, you'll have instant access to real-time project performance information, including your budget and spend. This saves you time and enables you to quickly determine how well your content is working for you.
Contact us to find out how we can help you