Translation Agency and Content Services
Semantix is more than a translation agency. We can provide professional translation and content services, whatever your industry. Fluent in over 170 languages, we offer you more than 2,000 translators and language specialists on hand.
Speedy, professional translation
Professional translations – choose from standard or premium
Standard translation
Your text is translated and double-checked by a professional translator, specialising in your field of business.
Premium translation
A premium translation means the translation is proofread and checked by an extra set of professional eyes.
An active partner in the translation process
Discuss briefs and request sample translations
At the start of each project, you can discuss the brief for the job and request sample translations to make sure the copy matches your expectations.
Choose from a host of services to take your content to the next level
We offer a host of services to help take your content to the next level in any language.
Edit and review translations easily
It may be important for you to play a more active role in the translation process. We have the tools to make sure you can edit and review translations easily.
We cover all types of text
How to order a translation
Which translation service do you need?
The services most frequently used by our customers to ensure the right tone of voice and terminology:
Find your fit:
When do you need a creative service?
Translation
The process of transferring a text from one language to another while maintaining the original message and communication.
Copy adaptation
Adapts the text to the local market's target audience and culture – far from a verbatim translation of the source text.
Transcreation
Recreation and full market adaptation of a source text to optimize impact and relevance for the target audience in the local market.
Copywriting
Writing advertising and marketing copy from scratch in one or more languages, with unique content tailored to the local target group.
Strictly faithful to the source
Copy adaptation
Content adapted to local target audience and culture
Transcreation
Recreation of source copy in target language to convey the same concept or idea
Copywriting
Content creation from scratch based on brief
Performed by translator specialized in required field
Copy adaptation
Performed by linguists specialized in marketing and required subject area​
Transcreation
Performed by native in-market copywriter​
Copywriting
Performed by native in-market copywriter​
Support from machine translation, translation memories and glossaries​
Considers local target audience and culture​
Considers visual aspects​
Delivery type
Translation
One target text option provided
Copy adaptation
One target text option provided
Transcreation
3-5 unique options with back-translations and rationale
Copywriting
Copy delivered in drafts for evaluation
Get in touch with our Sales team
Would you like to order a translation? Or are you looking for a long-term partner? Contact us to get started or for general inquiries about the our services.
Get in touch
Website, software and app translations
Rapid globalisation provides opportunities for entering new markets and growth. However, it adds complexity when it comes to localisation. Semantix helps you remove that complexity with our website and e-commerce localisation services.
We put together a solution that fits the size and nature of your project. Together we determine how to handle different ways of working and begin to optimise processes. You'll be partnered with translators who are experts in your industry and who can adapt your message and tonality to local audiences.
Read more: Website translation services
Read more: Software and app localisation
Optimise your content
Proofreading, review and revision
Semantix offers proofreading, review and revision by local language professionals who specialise in your industry.
Proofreading
Proofreading ensures that spelling and punctuation is correct, without losing the meaning of your communication. Our language professionals ensure the text has natural flow and is idiomatically correct.
Read more about proofreading
Review
A review looks at the content of the text to ensure that it's correct and appropriate for the agreed purpose. This could include a review of text that has been written in a language by a non-native writer.
Get started
Revision
A translation is compared with the original text to ensure that it is appropriate for the agreed purpose, that cultural references and terminology are used correctly and that it matches any reference material.
Contact us now
Your tone of voice, in any language
Your tone of voice, in any language
Copywriting and content creation
Your brand voice should be at the heart of all your communications. A regular translation might not capture that tone, so you need a copywriter to keep your brand personality intact across all channels. Copywriting involves writing text from scratch for advertising or other marketing purposes.

Read more about copywriting
Localise more than words
Localise more than words
Transcreation services
Transcreation combines translation and creativity. It is the total adaptation of your brand's advertising and marketing communication, to make it locally relevant and impactful with the right audience. It's typically used for short but powerful brand messages such as taglines, slogans, banners, and headers.
Read more about transcreation
Style guide, tone-of-voice and terminology management
Defining your company's stylistic and terminological preferences creates swifter workflows and less post-delivery edits. We'll help gather crucial information about your brand and your stylistic preferences, as well as jargon and terms that are specific to your industry.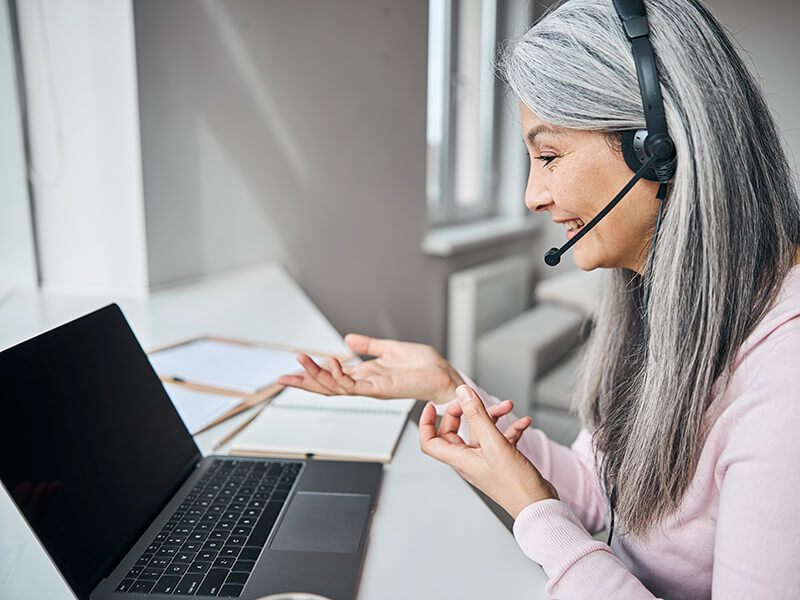 Multimedia: Voiceover, subtitling and transcription
Transcription is the process of taking speech from an audio or video recording and turning it in to text. We have extensive experience of converting audio to text for use in diverse contexts such as marketing, social media, e-learning, research and legal.
We also offer automatic, machine transcription followed by manual editing, if you need the job done faster. Using the transcript, we can generate both monolingual and manually translated target language subtitles.

Learn more about our subtitling, transcription or voice-over services.
Read more about multimedia services
Machine translation: Technology that delivers speed and accuracy
Sometimes you need accuracy. Sometimes you need speed. Why not have both?
At Semantix we can give you access to the latest machine translation technology as part of your document translation service. You can trust us to get it right, as we've helped businesses find the right mix of translation solutions for almost half a century.
Reach out to learn more about machine translation and how it can be trained to result in more natural-sounding communications.
Why use machine translation?
Certified translation & apostille/notarisation
A certified translation service is carried out by an authorised translator to ensure legal equivalence to the original document. This type of translation is commonly used for official documents, legal rulings and other related content.
The requirements relating to legal equivalence translation differ from country to country. We can help you arrange everything from courier delivery to getting an apostille.
Read more about certified translation
A complete and efficient process
A translation service isn't just about the content you receive. It's the whole process, from workflows and support to tools, tech and project management. Working with Semantix means you have access to over 2,000 language experts supported by an intelligent technical platform, Semantix Language Hub.
Looking for a long-term partner?
Get in touch with our Sales Director Peter Brown
Want to know more about our services?
Contact us for general inquiries and we will guide you.
Want to get a price estimation for translation?
Get a quote and order translation here.